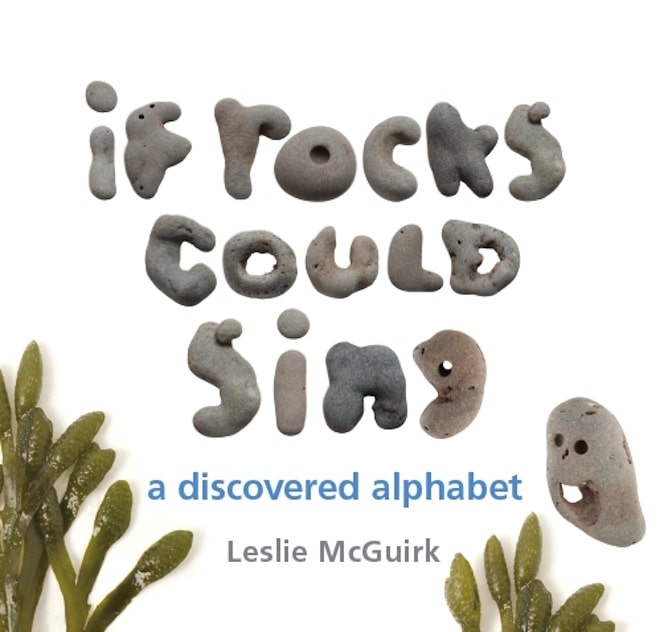 One of the top ten books of the year voted by The Independent Book Sellers Association
The most innovative ABC book of found objects EVER!
Every letter and every object is a real rock.
IF ROCKS COULD SING A Discovered Alphabet by Leslie McGuirk
On a stretch of Florida seashore, nature has revealed itself to Leslie McGuirk in a way that can only be called astonishing. There, she has found rocks in the shape of each letter of the alphabet, and over many years she has also persistently collected rocks resembling objects that begin with each letter. Now Leslie is sharing her unique collection with the world.
A is for Addition, and there are the rocks in the shape of real numbers; B is for Bird, and there is a bird rock on a nest with an egg; and G is for Ghosts, and there is a host of rocks that look like ghosts! Children and adults alike will pore over these fascinating rocks and will be inspired to collect their own.
LESLIE MCGUIRK is the author-illustrator of many children's books, including the Tucker Series, Pip the Penguin books, and Wiggens Learns His Manners at the Four Seasons. As a child, she wanted to be a game warden in Africa. Instead, she grew up to become an author and illustrator whose favorite topics are the animals and natural world she loves so much.
Share This Story, Choose Your Platform!